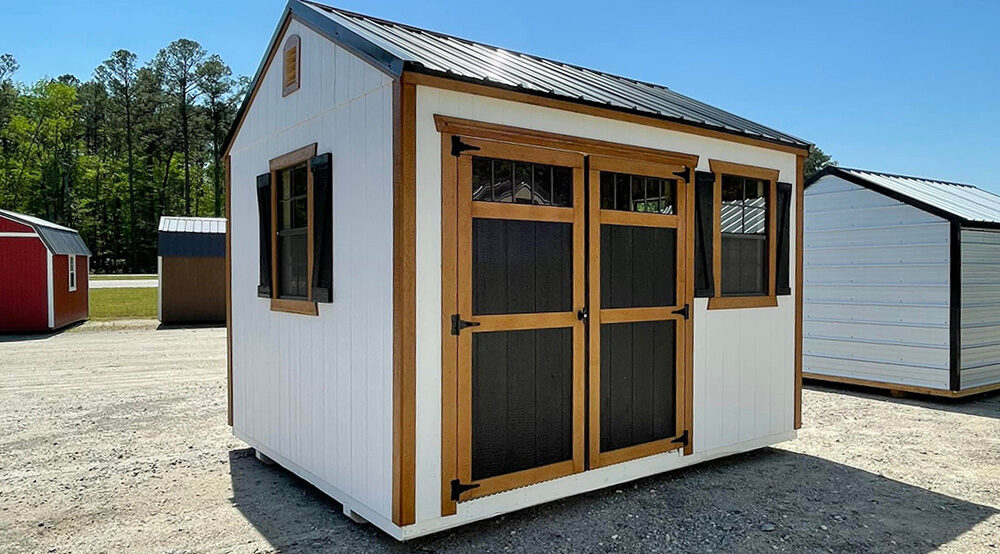 We Buy Buildings & Accept Trade-ins
Outgrown your current storage shed and would like an upgrade? Are you planning on downsizing and are in need of a smaller building but don't know what to do?
Maybe you would like to trade in your shed for a new storage building that matches your home? Whatever the case may be, give us a call at 252-717-0405 to see how we can assist you in trading in your current building!
Free Pickup and Delivery within 50 miles.
Call Us Now
What Our Clients Are Saying
Great experience would recommend them to anyone!
James Whitley
Highly recommend, Mike is a good man. Mike will work with you, and for you. A wonderful experience with East Carolina. Again Mike is truly an asset to this company always going above and beyond for his customers with respect, and kindness.
Robin Seabron
These guys were the best! Got me into exactly what I was looking for with little money down and the payments were perfect! Delivery and setup went well as the driver was very good at placing the building just where we wanted it. Check these folks out… well worth the trip!!
Jon Brohau
I'd rate these guys at 10 out of 5!! We were looking for a new building to add to our wood making "complex". We shopped most places in the area and decided to go with these folks. They seemed to have the best warranties and even better prices. We shopped all 3 of the locations and went with the Wilson office as they had what we needed already on the lot. It was delivered, leveled & set-up in 3 days! Great folks, extremely patient with me & quick! We went with traditional financing but almost went with the rent to own option as the payments were crazy low and could have got it delivered for like 20 bucks! I recommend these guys!!
Wood Creations
Great easy experience buying a shed. If you need a outdoor building for your your, they will take care of you!
Richard Wilder
Great customer service!! I purchased 2 buildings 1 was delivered 2 days later the other is getting built. The delivery driver was friendly, could tell he enjoys his job.
Renata Arrington
Thank you so much for your helpfulness, professionalism, and patience with me. We are very satisfied with our building. From design to installation everyone has been extremely helpful.
Mrs. Hobgood